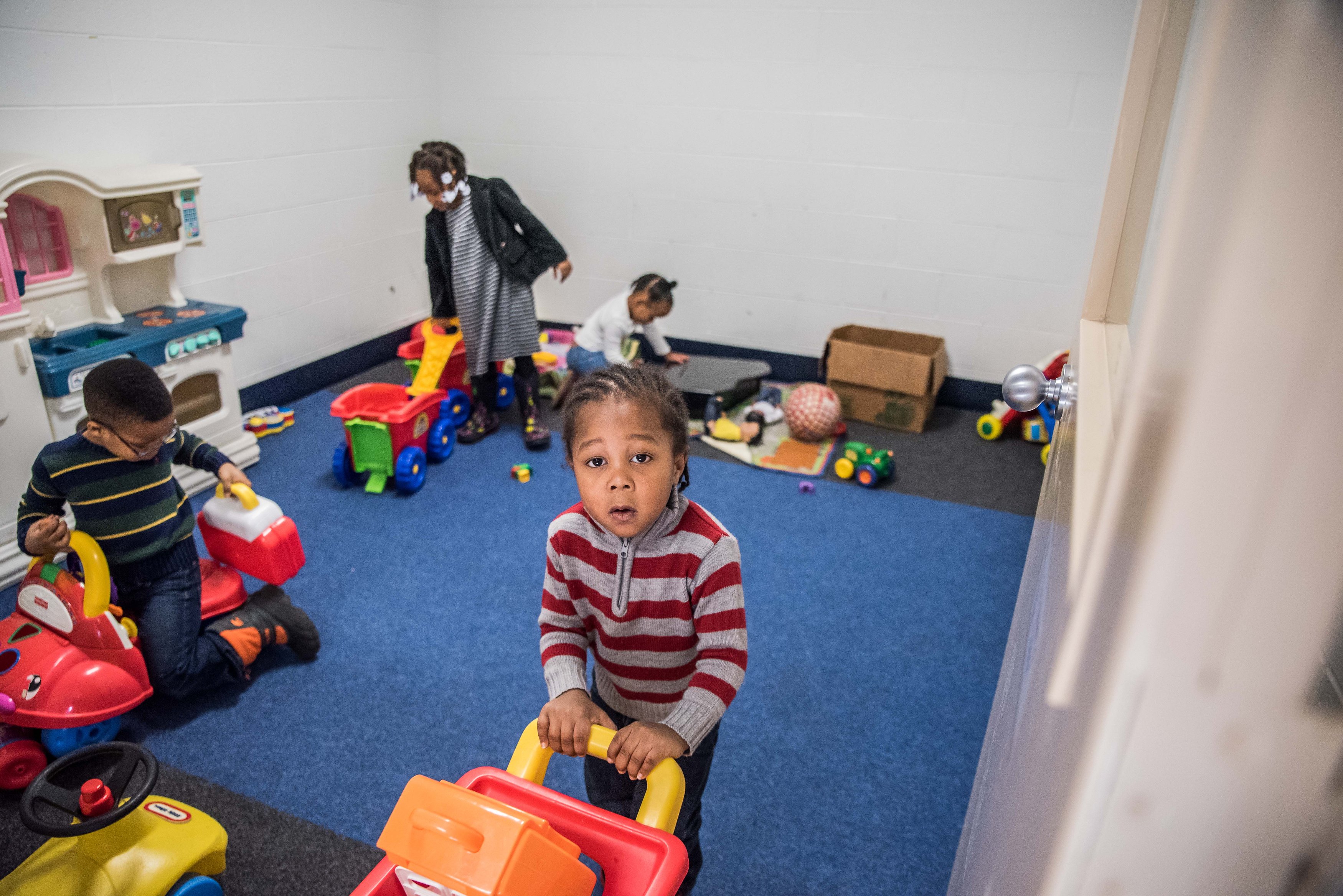 We believe in family at New Hope. With family comes children – and we thank God for the little angels he blesses us with. We understand that kids are going to be kids. That's why we offer environments for them to be just that.
Infant – 3 years old
During Sunday worship as well as Wednesday noon and evening Bible Study, we offer a nursery right adjacent to the sanctuary where you can partake in the service while at the same time allow your child to roam, play, cry, or nap.
Staffing Note: While the nursery adjacent is offered to parents during both Sunday morning worship and Wednesday bible study, the nursery is only staffed with volunteers on Sunday mornings. However, parents are welcome to take advantage of the nursery amenities during Wednesday noon or evening Bible Study.
3 years – Preschool
Singing, learning and fun times. That's what children ages 3 through preschool experience at New Hope, both during Sunday morning worship and Wednesday evening bible study. Simply bring your child to the nursery on the lower level, and we'll ensure they learn about God while having a good time.
Note: Children participating in the lower level nursery must be potty trained as well as signed in and out by a parent or other designated party.
Interested in become a nursery worker?
If you're interested in becoming a nursery worker, please contact the church office by clicking here or calling 616-452-4278.
Parents of nursery participants are highly encouraged to offer their time as nursery volunteers.