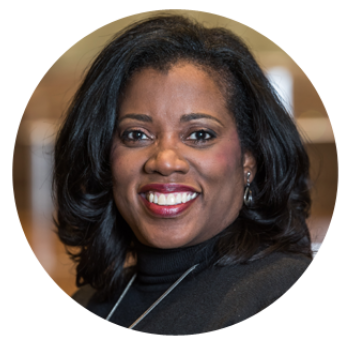 RENEE HAMPTON – Church Business and Operations Manager
Renee was born in Jackson, Tn.  She graduated from Morris Brown College  in Atlanta, Ga., with a B. A. Degree in Mass Communications- News Editorial (Magna Cum Laude). Renee spent most of her career in journalism, having worked her way up from a Criminal Court Reporter in Nashville, Tn. to Publisher of The Saginaw News and then Special Projects Director at The Grand Rapids Press.
Read More…..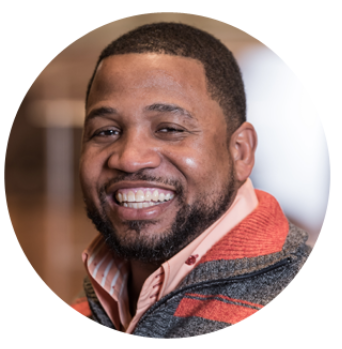 QUENTIN HENRY– Youth Coordinator
Quentin Henry is the Area Director for Grand Rapids Urban Young Life in Grand Rapids. He has been working with youth the last fifteen years and has been focusing his time in the Grand Rapids Public Schools with coaching and after school events to give guidance to youth. Quentin was born and raised in Detroit and graduated from Southfield High School in Southfield, Michigan. He moved to Grand Rapids to attend Davenport College where he went for two years. Quentin lives in Grand Rapids, MI, with his wife Phyllis and their four children: Ashley, Quiniece, Quentin Jr., and Quincy.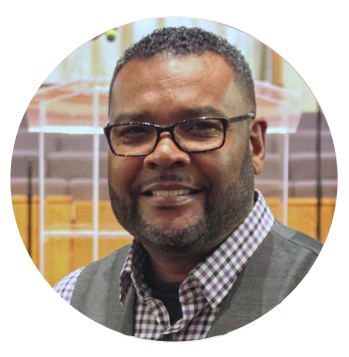 LAMAR JAMES– Director of Music
Lamar was born in Aberdeen, Mississippi, to Oscar and Erma James Sr. The entire James Family relocated to Grand Rapids MI in 1962 and soon after, joined New Hope Baptist Church under the Pastoral leadership of the late Rev. John V. Williams. Lamar's family was very involved in the music ministry of New Hope. At age 11, Lamar began to develop an ear for music and began taking organ lessons under the teaching of the late Mrs. Ruth Scott. Lamar quickly became one of Mrs. Scott's favorite students.
Read More…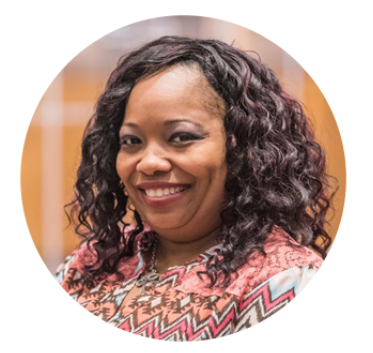 UKINYA HUNTER
– Office Assistant
My name is Ukinya Hunter. I am a life-long member of New Hope Baptist Church. I enjoy working with young people and have a special connection to that group. While I was not blessed with many biological children, I have been blessed many children in the church. In my ministry roles, I work with the Youth and Children. I am on the following ministries at New Hope: Celebration Committee, Youth and Children, and the Visual Media. I am also a Deacon in Training. In addition, I volunteer with Grand Rapids Urban Young Life. A native of Grand Rapids, I graduated from Ottawa Hills High School and attended Grand Rapids Community College. In addition to my work as an office assistant, I am the Cluster Manager of Gatherings of Hope/Family Leadership Initiative/ Believe to Become. My desire is to become a motivational speaker. Through my work in church over the years, I have come to appreciate how my testimony can touch the lives of our youth. Outside of church, I volunteer with Fifth Third River Bank Run for the past 16 years and counting. I am the coordinator for 10k Course Crew.
GINA TAYLOR – Administrative Receptionist.
Gina was born in Grand Rapids and raised in Boston Massachusetts.
Gina is a servant leader in her church. She is the Church Financial Secretary. She also serves on the Board of Directors, Mother's Board, Nurses' Guild as well as various event committees. Gina is married to Gene Taylor, they have three children and two grandchildren. She enjoys music and sunset!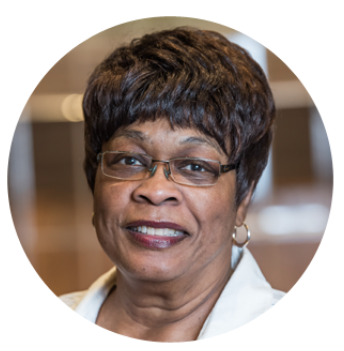 LYNDA MCDONALD– Church Clerk
Lynda has been a member of New Hope since her youth. She has served in the Seniors Ministry, the Decoration Ministry, Usher Board and currently serves as a Trustee and the Church Financial Clerk.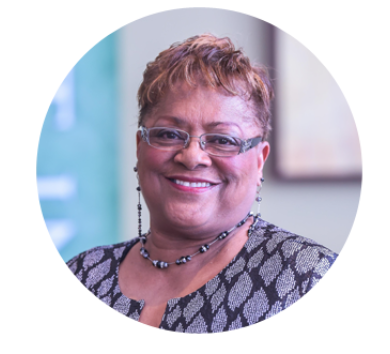 ENDIA WEEKLEY– Church Treasurer
Endia retired from Chase Bank as a Vice President and District Manager of 16 branches over a 39 year career in banking. She has been a member of NHBC for over 25 years and a trustee for 24 years. She has served as the Trustee Board Chairman, Trustee Board Vice-Chair. She has also served on a number of committees and currently serves as Church Treasurer.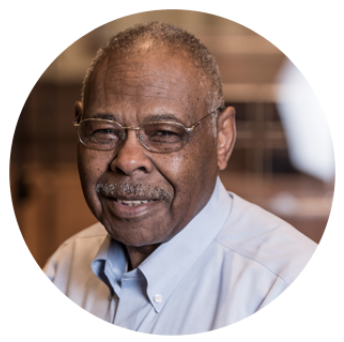 OSCAR JAMES– Media Ministry Leader
Oscar E. James born and raised in Aberdeen Mississippi, son of Oscar Sr. and Erma James. Oscar completed his high school education at the Vine Street High School and then went on to attend at the Mary Holmes College in West Point, Mississippi.
Oscar moved to Grand Rapids in 1960. In April of that same year Oscar joined the New Hope Baptist Church. He initially was employed at the Herpolsheimers Co. In Grand Rapids in the parking garage . In 1962 he moved on to Bill Pastor Inc., a Ford dealership delivering automobile parts. In 1969, Oscar began working at Steelcase Inc. as a Metrology Specialist in the Quality Assurance Department of the File Plant until he retired in 1999.
Oscar started a media ministry at New Hope Baptist Church in 1978. He continues to pursue and improve the work of the media ministry. Oscar is very proud of the Media Ministry staff and credits them with being instrumental in bringing about the many improvements made over the past year. They have recently upgraded to a state-of-the-sound system and are also upgrading the video system as well.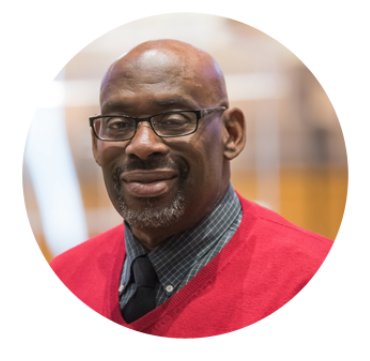 Bryan was born in Grand Rapids MI to George and Imogene Lowe.  Bryan attributes his parents as always being his number one spiritual and life influences, and he is honored and very proud to be their son.  Bryan held a very close relationship with his father and, through that relationship, he developed a love and passion for music – primarily gospel and worship music. He was honored to have served music ministry with his father for more than 30 years.
Bryan is serving as the worship leader for the New Hope Baptist Church in GR, and has been serving in that role for 17 years.  He is employed at Wedgwood Christian Services as a Human Resources Associate, and he is currently pursuing a degree in Ministry Leadership from Cornerstone University, with the desire of completing a Master's degree in  Ministry Leadership.
Bryan is married to Michelle and, together, they have two daughters, Danielle, and Gabrielle, two sons-in-law, Nathan Mayfield II and Marquise Johnson.  Bryan and Michelle also have two grandchildren, Kayla and Nathan III.
Bryan surrendered to the call to preach the gospel September 2014 and was officially licensed under Pastor Howard C. Earle and the New Hope Baptist Church in November 2015.
His true passion and desire is to simply be used by God in encouraging the body of Christ; reminding the saints of God's love and also his faithfulness, that will hopefully encourage them through word and in song to not ever give up on the hope that we have in Christ Jesus our Lord.
2 Timothy 4:2 (NIV) "Preach the word; be prepared in season and out of season; correct, rebuke, and encourage with great patience and careful instructions"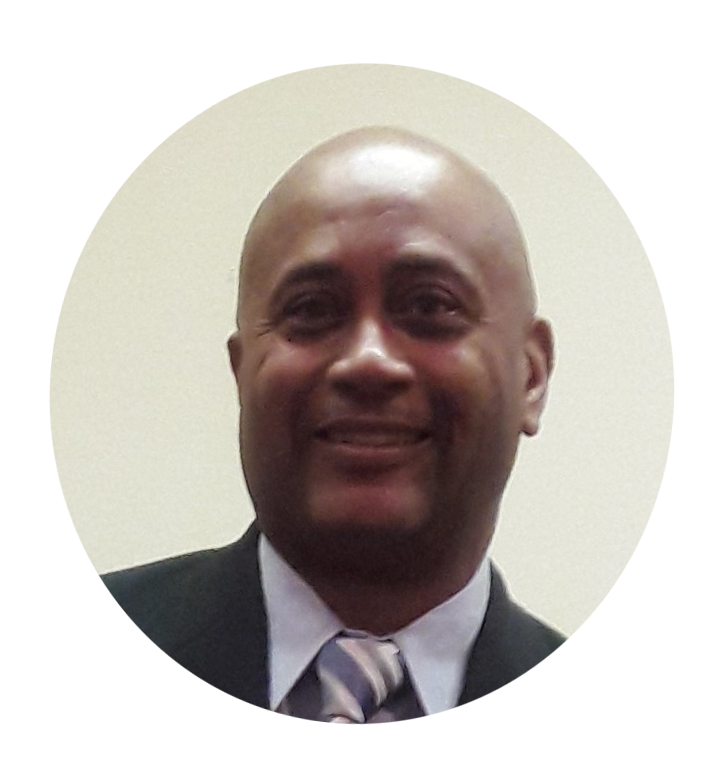 CHUCK JOHNSON– Custodian
My name is Charles Johnson. I was born in Milwaukee, Wis and have lived in Grand Rapids since 2003. I enjoy studying the Bible and growing deeper in the word. I love working with young men which God has called me to do. Basketball is my passion. I am involved in the community and enjoy giving back.